Massimiliano "Max" Pinucci, designer since 1987, professionally ranges between the expressive languages of form, image and academic research. He has tackled creative direction by collaborating on the design of interiors, on-board ergonomics and HMI of sports aircraft. He teaches digital design and communication at national and international universities and postgraduate courses. CEO of MBVision, he designs and coordinates cultural events and exhibitions. He has publications related to design, research and fiction to his credit. He is a pilot of sport planes. Attracted since his childhood by all flying objects, since 1997 he has been illustrating aircraft profiles, especially from the Great War and seaplanes, for magazines and poster books. For some time now he has been fascinated by airships and their history, almost by chance. A meeting with aeronautical experts such as Gregory Alegi, Andreas Horn and Dan Grossman prompted him to imagine a broader project, dedicated to telling the story of the golden age of the great airships.
Agreat care for the detail is the basis of this work.
Starting from an accurate documentation, consulting historical pictures and drawings, profiles and books. Once found the documentation, we start to design a bidimensional, accurate profile.
Than we compose the poster. From the profile, we start working searching for materials and components used for the final drowing: fabric, metals, wood. When the design become too much binding, we realize some details using the three dimensional modeling.
Step after step, the model is "assembled" on the page using pictorial technques in a digital environment: airbrush, masks, pencil.. Layer after layer, the structure become real: volumes, surfaces, textures. The drawing will be repeted for plan, side, front and bottom of each model.
Last but not least, the finishing: squadron insigna, cockades, specific identification painting. Then we complete the model with technical specs, informations, and some note about the aces who rrode this fantastic flying machines.
Max Pinucci (Hun in the Sun) has been present at numerous conferences and presentations: AeroKunst – Aero Friedricshafen 2015, 2016, 2017, Florence Gab. Viesseux of Palazzo Strozzi at "Festival del Viaggio", the "90th anniversary of polar Flight of Norge" in Lauro, Stockholm at the Van der Nootska Palatset. Hun in the Sun also has numerous exhibitions, at Lanificio Conte, Schio (VI), Italy inside the exhibition 'Beyond the dream', AeroKunst space at – Aero 2015, 2016, 2017, 2018 and 2019 in Germany an many others .
Max Pinucci has received numerous awards including the special mention in 2016 inside the Italian Air Force "G. Douhet" literary prize for the book Airships | Designed for greatness, the illustrated history"
Who can really consider himself an expert? I would not have had time to learn what is required to write a book on this topic, and perhaps it would not even have made sense for it is too large and deep. I decided to take a diff erent approach; surrounding myself with real experts, bringing together an international team of authors, historians, and designers, people who, professionally or for pleasure, have approached and studied the fascinating history and technology of the great airships. I owe a lot to these people, to their availability and their passion. And I understood what I wanted: a diff erent book, a story told through illustrations that would allow readers to understand the technology, design, size and performance of these unusual machines. Ships built to move across the sky: objects that cannot fail to captivate those who believe in mechanics and in humankind's dreams.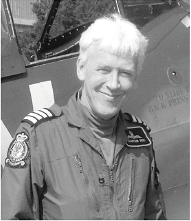 Alastair Reid
After studying languages at University, Alastair Reid worked for Airship Industries until joining the Royal Navy as an ASW helicopter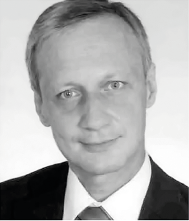 Andreas Horn
Basel, Switzerland(1961-2017), Andreas Horn was educated as a draftsman and was then selfemployed writing manuals, brochures and annual reports, eventually
Dan Grossman
Dan Grossman has been researching, writing, and speaking about the history and technology of airships for over 20 years. He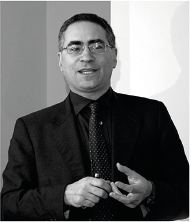 Gregory Alegi
A writer and historian for over 30 years, Gregory Alegi has authored 50 books and monographs. He teaches Aerospace History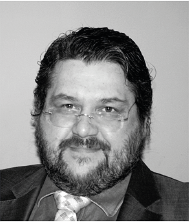 Sergei Bendin
Sergei Bendin is a Russian expert in aeronautics, journalism, and projects in this area. Since 2001 he has been in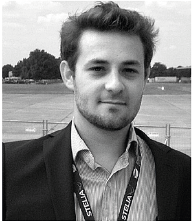 Thibault Proux
Thibault Proux is a young French engineer with a passion for airships. In 2011, in his engineering school, he initiated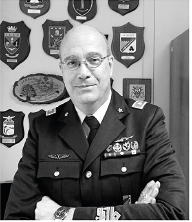 Basilio Di Martinio
Basilio Di Martino is a Major General in the Italian Air Force engineering branch. He entered the Academy in 1975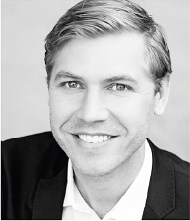 Carl-Oscar Lawaczeck
Carl-Oscar Lawaczeck is a Swedish economist with a commercial pilot background in air cargo, passenger and corporate operations. His interest